A Scenic Drive Over Donner Summit
Leaving Colfax on Interstate 80 heading east, drivers are welcomed by the beauty of the Tahoe National Forest and surrounded by all the recreation and adventure that it offers. Campgrounds abound along the I-80 corridor from popular haunts along the shores of Rollins Lake, up past Cisco Gove, and over the summit to sparkling Donner Lake. North of Donner Lake are even more adventures at Stampede Reservoir and Jackson Meadows Reservoir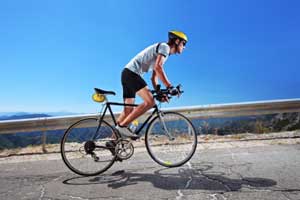 Boating and fishing opportunities abound from the challenge of fly-fishing the famed Truckee River to trolling Lake Spaulding for monster trout. Mountain bikers take to the maze of logging roads all through the forest while off-roaders challenge their skills on the Fordyce Lake Trail or Eagle Lakes Trail. Cyclists follow old Highway 40 over Donner Pass.
Winter opens another world of adventure as skiers, boarders, cross-country skiers, and snowshoers head to the high country. Popular resorts such as Boreal and Sugar Bowl attract the largest crowds, but those seeking quieter slopes head to Tahoe Donner or Soda Springs. Families seek out snow play destinations such as Soda Springs or Tahoe Donner's Snowplay area.
Exploring Donner Summit Trails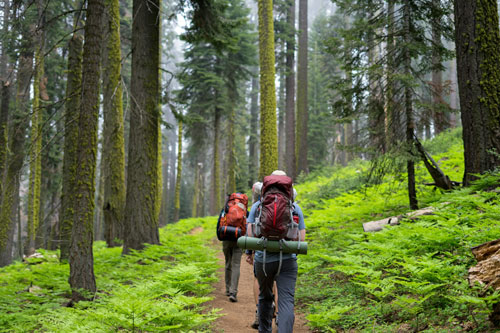 Backpackers find a variety of trails in the Tahoe National Forest and Granite Chief Wilderness. For those who love lakes, Grouse Ridge has an abundance, one lake coming right after the next. Campsites are easy to find and the fishing is good. Other backpackers head out on the Pacific Crest Trail, either north or south from the summit.
Day Hikers enjoy trails in Donner Memorial State Park as well as more adventurous hikes up Castle Peak or Mount Lincoln. A number of gentle Interpretive Trails are found along creeks and rivers. The 13-mile Commemorative Overland Emigrant Trail is probably too long for a day hike, but you can always stroll out a few miles and then head back for a picnic at Donner Camp.
Horseback Riders have a number of equestrian camps around the pass which serve as good base camps for trail rides. Little Lasier Meadow Horse Camp is located close to the Pacific Crest Trail, while Skillman Horse Campground is along the popular Pioneer Trail leading out of Nevada City.
Driving Around Donner Summit
Many of the interesting attractions around Donner Summit don't require setting out on a rugged trail. You can enjoy them with just a moderate drive and a gentle stroll.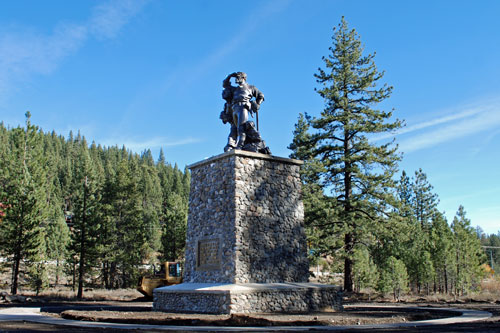 Of course, Donner Memorial State Park is one of the most popular attractions. From the visitor center and from various exhibits you can learn about the Donner Party and the tragedy of their months of isolation trapped in the winter snow. Picnic tables are nearby as well as boat rentals.
Driving out the Foresthill Road, visitors can explore the northernmost grove of Giant Sequoias. Placer Big Trees Grove has nature trails and a picnic area.
Railroad buffs can seek out the many places along the pass where they can watch the trains along the route of the transcontinental railroad. Tunnels up on the pass have taken the trains underground, but there are many observation points on either side of the pass where visitors can watch passing trains.
Many sections of old Highway 40 are still in use. The descent from Donner Pass to Donner Lake, crossing Rainbow Bridge, is one of the most popular (shown above). Remnants of the original Lincoln Highway remain and a series of information kiosks mark the spots.